"It's not about deserve. It's about what you believe. And I believe in love."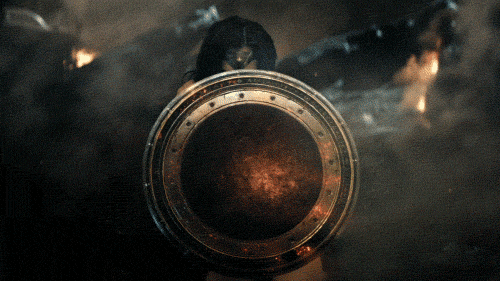 We always look for someone to guide us in worst or best times.
It can be a symbol of hope, endurance or a reminder that everything in life has its own reason.
On the other hand, it can make us go positive in life by words or simply give us encouragement.
A brave person can even take you back to a simpler, much confident; a time devoid of shades of grey and moral complexity.
A moment when good could definitely win over evil. Now, we need a hero that can boost our state of mind and remind us that love and kindness is the key to humanity to find peace.
That brave person is Wonder Woman.
Main actress Gal Gadot noticed his amazing transformation:
"It's about what you believe. And I believe in love. Only love will truly save the world."
- Wonder Woman
"I used to want to save the world, this beautiful place. But the closer you get, the more you see the great darkness simmering within. I learnt this the hard way, a long, long time ago."
- Wonder Woman
" It is our sacred duty to defend the world. And it is what I am going to do."
- Wonder Woman
How cool was the new Wonder Woman movie? Loved it! Had to post this tutorial from @kristinaxmakeup - perfect for your next dress up party! ⚡️⚡️⚡️⚡️⚡️⚡️⚡️⚡️⚡️ Tagging in: @hudabeauty @anastasiabeverlyhills @nikkietutorials @desiperkins @carlibel @iluvsarahi @wakeupandmakeup @muastars @makeupby_christina @amrezy @brittanybearmakeup @jadeywadey180 @lillyghalichi @makeupbymario @amandaensing @makeupbyan @mrs_akaeva @makeupandbeautyaustralia @giannafiorenze
"I guess I gotta try. My father told me once, "If you see something wrong happening in the world, you can either do nothing or you can do something" and I already tried nothing."
- Steve
"What one does when faced with the truth is more difficult that you'd think"
- Wonder Woman
"You are stronger than you believe. You have greater powers than you know."
- Antiope
"I'm willing to fight for those who cannot fight for themselves."
- Wonder Woman
"A deal is a promise and a promise is unbreakable."
- Wonder Woman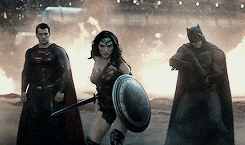 Leave a comment