So you need a little help on how to pick the best colour contact lenses for your eyes? 
Here we thought we'll help you get a better understanding and making your life juuuuust a little..EASIER for you! A guide to help you know 'how to pick the best colour contact lenses for dark eyes' in the New Otaku
Russian Kiss
and
Signature Series
Collection
.
If you have Natural Dark Brown Eyes c
hances are you will see a transformation - and colors will usually turn out better than people with super light eyes. (How ironic!)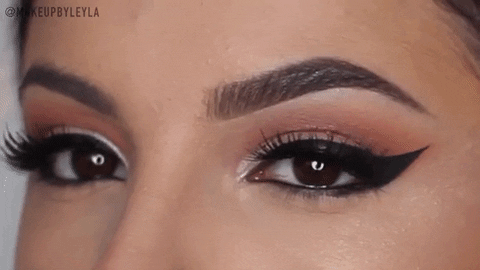 The contact lens itself are designed very opaque and almost looks "invisible". You just need to REALLY look closely. 
The unique high tech designs really makes it hard to pick out if you're wearing colour contact lenses because it is designed to blend so well with your natural eyes!
Especially if you have dark eyes (hooray!) they really show up well!
As for my lighter eyes friends.. well the only transformation you get is a slight change in the shade of your eyes.
it'll enhance it to a slight hazel color. (it's like paint, when you add blue and green = the result). Unless obviously if you go darker, then yes that's a transformation! From dark to light.
Model below is Maheen, she has natural brown eyes and she's wearing Otaku Russian Kiss contact lens in
Kryptonite Green
.
For those of you who want something a little more subtle and blue ish they can wear Otaku Russian Kiss in
French Sky Blue. 
It 
is limbal ring version of
 

Otaku Lover Cloud.

 
The shade is slightly darker but beautiful and you'll love it!
Another crowd favorite is our Otaku Russian Kiss in
Bubblegum Blue
for a bluer hue.
Or try our Otaku Signature Series in
Sisu Bleu
.
 A 3-tone color of a grey blue ish undertone with a touch of hazel in the middle, starburst around the pupil. 
If you want a more like a natural bronzy look (since that's the in thing right now) t
hen Otaku Russian Kiss in
Brown Sugar
is the color for you! It is definitely one of our customer's favorites! Since we launched it, it was is an instant love at first sight for many! 
Well.. could you could see why though? It's so gorgeous!
Another favorite, is our Otaku Signature Series in Smokey Greyyen. This is a 3-tone colored lens with grey tone and hazel in the middle.
These colour lenses will literally transform your EYES!!! Go get 'em girl!!!
here's Christen Dominque in our Smokey Greyyen from our russian color collection.
Leave a comment