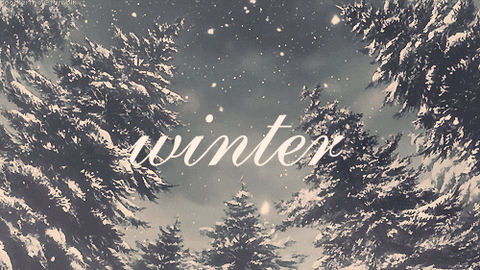 Brrr, can you feel the chill creeping into the air? Us too! Winter is well and truly on its way, and so is a new season full of stylish trends!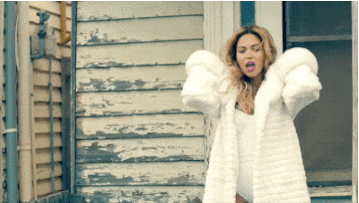 Check out our top 4 picks below and let us know which ones you'll be trying out!
• Oversized Wooly Knits
A knitted sweater is a must for any winter, but this year is all about being BIG, BOLD & COMFORTABLE! We're seeing lots of chunky, oversized knits hitting our favourite online stores, and to be honest, we're all for it! We love that an oversized knit not only provides style, but ultimate comfort and warmth. Our tip: Make an oversized knit a staple in your winter wardrobe this year. They're incredibly easy to style - chuck them over a dress to stay warm during the day, and seamlessly transition into the cooler nights by opting for a pair of jeans. Dress up it up by adding heels/jewelry/a funky clutch or keep it casual with a ponytail and sneakers.
• Shoulder Pads
This classic 80's trend is making yet another comeback, with shoulder pads slowly creeping their way back into fashion runways and stores over the past few months. We dig this trend because it's a great way to add character to an outfit! We're mainly seeing them pop up in jackets and coats to add a little something special to an otherwise plain necessity in the colder months. We especially love the modern twist to the original classic - they're big, but not too big! Whilst their 80's counterparts were all about being over the top and in your face, the 2017 version is about adding that subtle dimension. A padded coat or jacket is the perfect way to stay warm without compromising your style - pair it with a nice dress, or a pair of jeans and heels and you're ready for a night on the town!
• Leopard Print
Leopard print is a trend that has been around for many years and often bounces back and forth between 'love it' and 'hate it' so frequently that it's hard to keep up! So where does it stand currently? Our insider advice is that this winter, leopard print is definitely IN! In the past this trend has been considered tacky due to its preference to being plastered on mini skirts, crop tops and hot pants (thus giving it a somewhat bad name and leading to many people avoiding it like the plague). The items we've seen popping up this season however are all stylish, sophisticated and well fitted - perfect for a confident, modern woman to strut her stuff! A nice mid-length leopard wrap dress is the perfect way to let your personality shine through at work.
• Nude/Tan Tones
Traditionally we associate winter fashion with darker tones - think black, navy blues, dark greys. This year, however, it's time to freshen things up a bit! Nude/tan toned clothing is the perfect alternative to our usual gloomy, dark, dull tones. Trust us, you'll feel slick, stylish and modern during the cooler months! Oversized knits, jackets, tailored pants - you name it and you'll find it in nude/tan this winter! The best part about this trend is that it's SO easy to style! The colour palette goes with virtually all others, which makes getting dressed in the morning a breeze. Our tip? A tan jacket is a MUST this winter! Trust us - you'll be reaching for it every day once you realize how easy it is to mix and match with your other wardrobe staples!
*All images sourced from Vogue Paris & Credit must be given accordingly. http://en.vogue.fr/fashion/fashion-inspiration/diaporama/fwah2017-fall-winter-2017-2018-fashion-trends/41670#check-chemise-flanelle-les-tendances-mode-de-la-saison-automne-hiver-2017-2018
Leave a comment