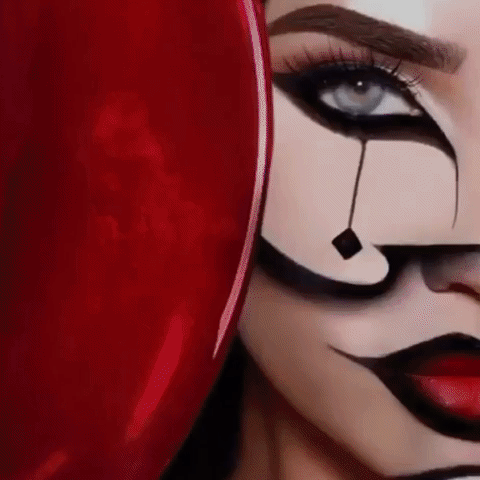 Get ready for Halloween 2017!
October 31st is not a nationwide holiday in Australia yet, everybody is busy looking for costumes and make up ideas for the All Hallow's Eve.
Have fun! Get ready to look scary yet stunning for a Halloween Party! Party!
Squeezing your mind on how you would look on this day?
Worry no more! We have "8 Amazing Halloween make up looks for 2017". Match your costumes with our Halloween make up ideas paired with our gorgeous contact lenses!
Play your looks with make ups and contact lenses for Halloween and for any event.
Pick your bit looks for All Hollow's Eve below:
1. Are you going to an animal theme party for halloween? Don't you want to look scary? This is our sexy mammalian theme by @auroramakeup: Kitty looks! Black color, glittering gold, a shade of fire color, silver - cat look contact lenses and eye shade makes her stunning. Eyes: Solotica Hidrocor Amber
2. Scary looks : Natural color skull with a shade of black and green color make up, a black and deep green contact lenses to fit her green colored hair.
3. Demon looks: A combination of red and black make up complimented with a set of eyes by Solotica Hidrocor Ice contact lenses makes her seductive for Halloween.
4. Feminine skull looks : A white skull with an accent of being a feminine. A flower, red lips, a heart shape and cab webs; her face say it all. Eyes of color Solotica Hidrocor Quartzo, This IG influencer Thefashionfreakk, tops this look up with this color contact lenses that defines her distinction from human.
5. A demon look: A rectangular shape eyes that seems melting and a painted mouth mask. A combination of colors black, clay, glittering gold and red make up with a set of gray contact lenses in the color Solotica Hidrocor Quartzo making her look extra ordinarily beautiful but freakily sexy simultaneously!
6. One eye skull: An eye cover accessories with one phase of the skull painted with white, black and an accent of yellow make up. A very talented makeup artist Missjazminad brown contact lenses that gives power to her looks. He looks is powerful.
7. Pink one sided skeleton: A pink color skeleton with the spark of torque glittering teeth. A sexy one sided skeleton half scary and half humane makes her a sexy ghost for Halloween. Paired with a set of seductive eyes wearing Solotica Natural Color Quartzo!
8. A wolf : A mammalian theme which paints an angry skeleton of a wolf in her looks. The color combination of white and black make up and white and gray contact lenses in Solotica Hidrocor Cristal. She's ready to howl; make you awake and scared for Halloween.
9. Hero for Halloween: Wonder woman to the rescue; scary creatures will invade the earth on Halloween. A sexy lippy and a powerful set of eyes with Solotica Hidrocor Cristal- gray contact lenses. A black and thin lines emphasizing the contour of her face makes her magnificent to fly on All Hallows Eve.
10. Half animal: A half wolf and half human look. Her gray contact lenses and her fabulously natural eye make up shows her heart as a human. A half of her looks is scary; a paint of a hungry wolf ready to eat human. She's ready to become strange for Halloween.
11. 1/4 human: The beige, white and pink color combination gives a lighter side of her being scary. A black as silhouette of a ghost is a great match to her deep black eye on the right and Light brown/grey eyes on the left with a set of Solotica Hidrocor Ocre that emphasizes her 1/4 human looks. She is ready to date for Halloween. Gorgeously scary!
Leave a comment