10 AMAZING HALLOWEEN MAKEUP LOOKS IN 2019!
Get ready for Halloween 2019!!!
October 31st is not a nationwide holiday in Australia yet, everybody is busy looking for costumes and make up ideas for the All Hallow's Eve.
Have fun! Get ready to look scary yet stunning for a Halloween Party! Party!
Squeezing your mind on how you would look on this day?
Worry no more! We have "10 Amazing Halloween make up looks for 2019". Match your costumes with our Halloween make up ideas paired with our gorgeous contact lenses!
Play your looks with make ups and contact lenses for Halloween and for any event.
Pick your bet look for All Hollow's Eve below:
1. Jeepers Creepers Look: Achieve this creepy look with blue and green eye makeup, black long nails and complete it with Otaku Waterfall Blue contact lenses.
2. Feminine skull look : A white skull with an accent of being a feminine. Flowers over the head, skull teeth, and cab webs - her face says it all! Topped this look up with Solotica Hidrocor Ice contact lenses to define her distinction from human.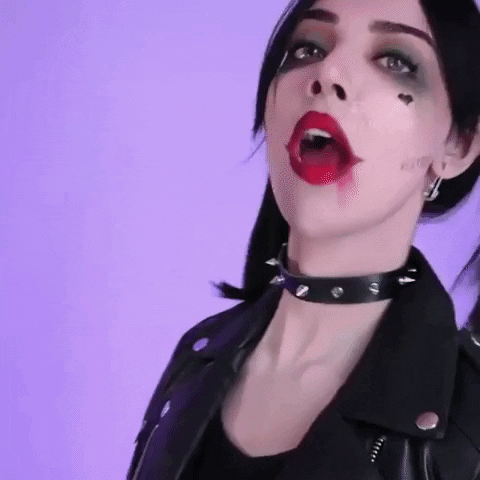 3. Harley Quinn : This Harley Quinn is inspired by 2019 Joker movie. With the signature pony tail, messy lipstick, messy eye makeup with a heart beneath the eye paired with Otaku Winter Kiss lenses for the complete transformation!
4. Sexy demon look : A combination of purple and blue make up complimented with a set of eyes by Solotica Natural Quartzo contact lenses makes her seductive for Halloween.
5. Skull blossom look : Skull face with yellow flower headdress paired by smokey brown eyes Otaku Smokey Greyyen contact lenses that emphasizes her deep eyes. Gorgeously scary!
6. Chic clown look : Going for a clown look but still want to look chic? This is for you! Black, dark red and glitters completed with a pair of Solotica Hidrocor Ocre contact lenses and eye shade makes her stunningly creepy!
7. Wonder Woman for Halloween: Wonder woman to the rescue; scary creatures will invade the earth on Halloween. A sexy lippy and a powerful set of eyes with Otaku Husky-ish. A black and thin lines emphasizing the contour of her face makes her magnificent to fly on All Hallows Eve.
8. Maleficent : The terrifying Disney villain is one of the popular characters for Halloween! With a horn headpiece, iconic black attire, bloody red lips and Solotica Hidrocor Rio Ipanema contacts to complete the dark look of the mistress of all evil!
9. Spider eye : Velvety red and purple eye shadow to mimic a spider's color! Achieve this scary eye look with Otaku Winter Kiss contact lenses.
10. 2016 Harley Quinn : Bubbly and psychotic Harley Quinn from 2016 Suicide Squad move is still a fave! Messy makeup paired with Solotica Hidrocor Topazio. Look at those naughty eyes!
Leave a comment