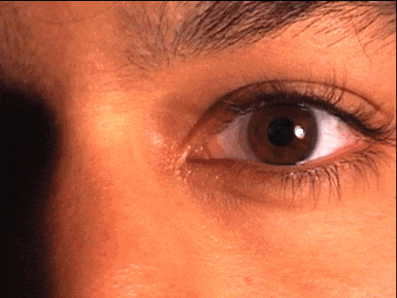 When beginning your colored lens journey, you may wonder whether or not your natural eye color will show through colored lenses. Honestly, that is a valid question because what if you wear grey lenses on naturally brown eyes and the real color shows through? Ugh, that would ruin the look!
A full-coverage solid color completely masks your natural eye color. Thus, ensuring that your original eye color does not show through the contacts. The second type is the Freshlook Color-Bend lenses, which blend with the natural color of your eye. Hence, giving a beautiful transitioning look. In both cases, your natural eye color will transform into a new color. Therefore, changing your eye color to the one you desire to have. Another factor that contributes to the complete opacity and intensity of the lens color is the lighting. The different types of lighting can dull or brighten the lens shade.
Colored contacts blend with or mask the natural color of your eyes, providing a beautiful new look. Meaning, your true eye color will not show through the lenses. However, depending on the quality and color of lenses, people may be able to identify that you are wearing lenses. By far, Solotica makes one of the most natural-looking lenses in aspects of the color quality, outlook on eyes, and covering the natural color.
Have you decided what color contact lens you are going to wear yet?
Leave a comment