Kylie Jenner Wearing Color Contact Lenses | The NAKED truth...
The beautiful all time favorite celebrity ❤️King Kylie Jenner ❤️ has been occasionally surprising everyone with subtle change in her eye colour...
She has natural light brown eyes.
Is colored contact the new trending thing that's HOT right now? 
Below here is Kylie Jenner's natural brown eyes (Beautiful)
She has brown eyes, but still quite light depending on what lighting she takes her picture.. But she's still gorgerous <3
But I guess it's fun to change things around. Like make up.
You'll be amazed how changing the eye colour can really transform a person's image... 
Below are photos of Kylie Jenner wearing different coloured lenses.
What are your thoughts on them?
"Every time I get my makeup professionally done, I take a photo." -
Kylie Jenner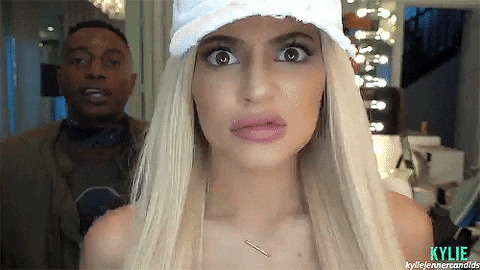 Hahaha that's our Kylie ! - Blue hair and touching her lips, with her color contacts in... Natural grafite?
She looks gorgeous regardless but how cool does these colour look?
Grey
colour contacts. "But first... let me take a selfie."
"Every time I get my makeup professionally done, I take a photo."- Kylie Jenner. 
..annnnnnnnnnd just a refresh so you remember what her eye colour was again (you're welcome !).
 you can 
click here
to read about what colours we have that would suit brown eyes.
and here's some more of our beautiful Kylie Jenner wearing
contact lenses
.
"Don't listen to what people say. Because they don't know the truth," Kylie Jenner's Quote.
"We try so hard for the ones who let us down." - Kylie Jenner Quotes
"When
people do things to intentionally try and hurt you or show you a point.. Like no, you're the one that has the issue." Kylie Jenner Quotes
They look kind of
green
?
Kylie Jenner in 
Blue contacts
 with a slight limbal ring ? yay or nay?
Kylie jenner with grey contacts with a limbal ring on it.. 
And remember that time Kylie Jenner dressed as Christina Aguilera for her birthday celebration?... ohhh yeah dirrrrrty. Seen with a new set of eye catching- grey eyes;
Hidrocor cristal
.
-----------------------------------------------------❤️❤️
And that's a wrap ....
We love you Kylie Jenner !!! xox
--------------------------------------------------------❤️❤️