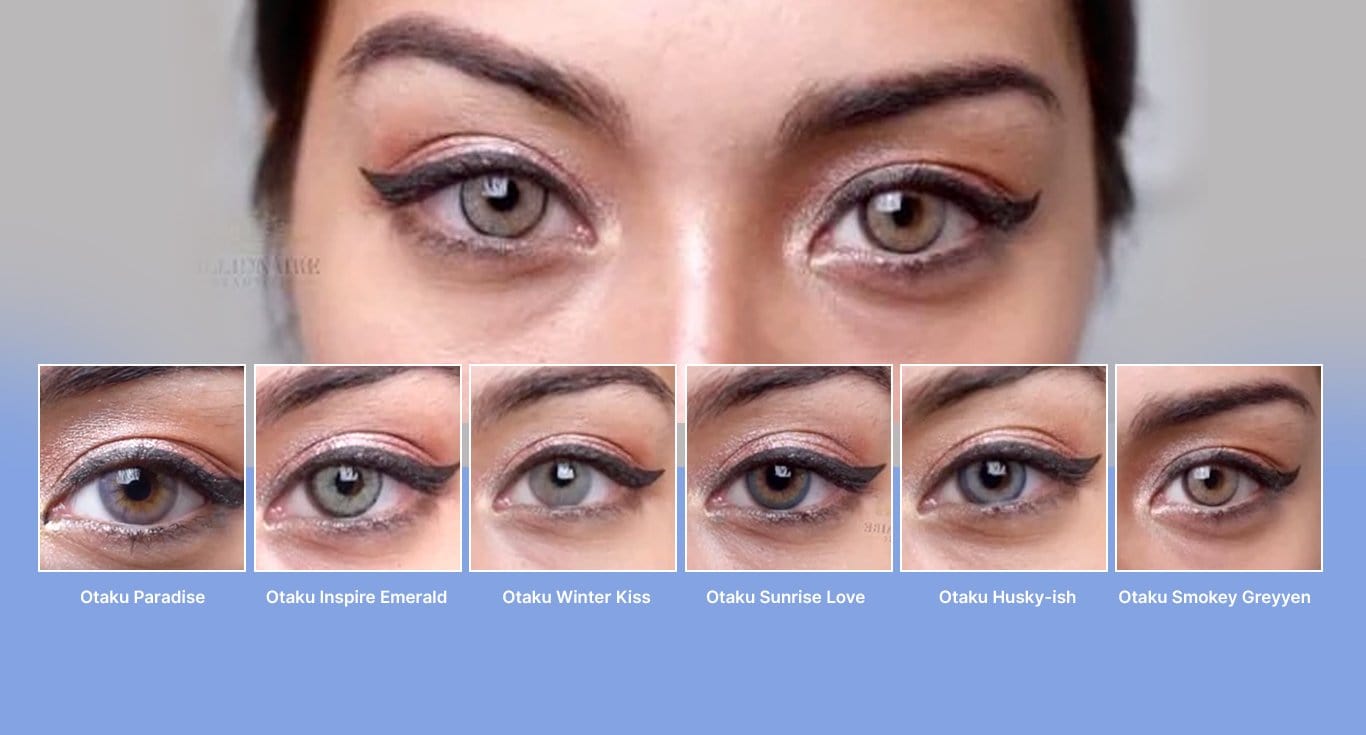 HOW OTAKU LENS LOOK ON LIGHT BROWN EYES

If you have light brown eye color and wanted to wear contacts to get a fresh new look, this is for you!

Natural light brown eyes


Here 's a guide to help you know what Otaku lenses would look like on light brown eyes.

The contact lens itself is designed very opaque and almost looks "invisible". You just need to REALLY look closely.

The unique high tech designs really makes it hard to pick out if you're wearing colour contact lenses because it is designed to blend so well with your natural eyes!

More importantly these are not just a pretty color... Otakulens is highest grade
QUALITY with FDA AND CE APPROVED and designed with the latest technology on the sandwich design that helps protect your eyes from getting in contact with the color.

One of the crowd favorites is

Otaku Smokey Greyyen

.

This is a 3-tone colored lens with

grey tone and hazel in the middle.

If you want something a little more subtle and blue ish you can wear

Otaku Husky-ish

.

Blue and chill on the outside with a cool grey tinge

- you'll love it!

Another interesting lens color from our collection is

Otaku Sunrise Love

. It has a blue limbal ring covering a warm hazelnut cream brûlée taste to the eyes.

If you want a sharper look,

Otaku Winter Kiss

is for you! It has a light greyish hint you'll definitely love it too!

Another favorite is

Otaku Inspire Emerald

. It has a slight limbal ring with a greenish blue color which gives it an "edge" and a set of mesmerizing eyes...

And for a more unique look you can never go wrong with

Otaku Paradise

from our Unicorn Collection! The beautiful purple infused, butterflies and a warm tinge of hazel creates a magical color to your eyes.

These colour lenses will literally transform your EYES!!
Leave a comment