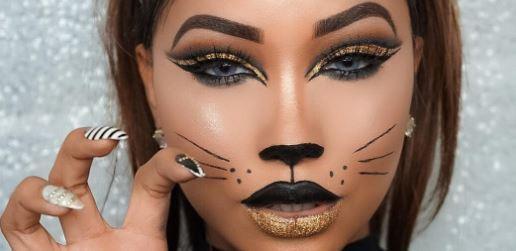 Got a halloween party to attend? Needing ideas to match your costume? Or just a special occasion?
Check these babes out wearing our color lens!
Give your theme look that extra BOO-YAH!
With these Halloween make up ideas!
The Ultimate Queen B - @Missjazminad and her again
..amazing work of art wearing 'Natural Ocre'.
Check this Sexy Skull look for halloween
by @Vanitymakeup wearing Hidrocor Cristal.
How about get on the wagon with the 'Clown' hype?
@Ashleykaylamakeup does it well wearing Hidrocor amber!
Is skull theme the new 'sexy' in thing?
hmmm... but @Rimshaa.k does it well.
Stepping up a notch on this one with different eye colors..
Hidrocor ocre(left) and Hidrocor mel (right)... holy damn...
That's a whole lot of BAD ASS right there!
Tiger? Cat? Lion?
*MEOW* them with Hidrocor Grafite ft. @Thefashionfreakk.
A little more sexy kind of halloween theme?
A little prediction on a change of mind..
maybe even a change of eye colour?
@Nadeenalmkoter plays her cards well when she's wearing 'Hidrocor Quartzo'.
@izabelacruz_ud - This babe here takes it to the next level ..
How about transform into a Unicorn ?
Here's a close up: (she's wearing 'Hidrocor Quartzo')
Pretty awesome, I'D SAY!
...or just glam it up with a sexy red Huda beauty lippy
and a pair or Solotica lens in Natural Colour Quartzo
by the beautiful @Neztheartist <3 AMEN
Leave a comment