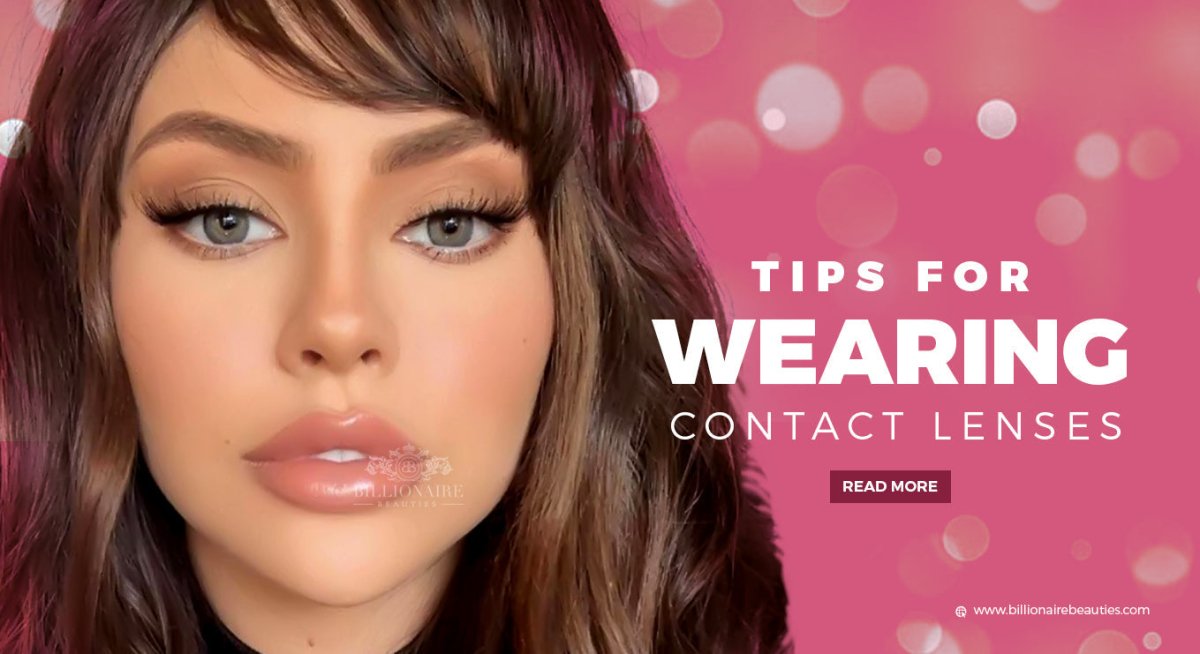 TIPS FOR WEARING CONTACT LENSES

Wearing contact lenses can be a little tricky especially for first time contact lens wearers. It may be uncomfortable to wear if not handled properly.

So here are some tips to wear contact lenses with ease.. so you can flaunt those beautiful eyes!

1. Soak the lenses with fresh contact lens solution for 24 hours before wearing them.

The solution in the container of the contact lens package is saline, which may cause irritation with direct contact with the eyes. Hence, soaking with proper contact lens solution is important before you wear your contact lenses.

Fill 2/3 of the contact lens case with new solution and then close the cap. Slightly shaking the case to clean the saline attached on the contact lenses.

2. Clean your hands and/or tweezers and contact lens applicator before picking or wearing the lenses.

3. Pick the contact lens with tweezers. Make sure that contact lenses are not damaged or teared before wearing.

Put the lenses slowly on the top of the middle finger or applicator. Open your eyes with two fingers while putting the lenses.

Gently place the lens on the lower white part of your eye. Slowly move eyes up and down until the contact lenses fit in the center of the eyes.

4. Wear contact lenses for no more than 8 hours every day.

Contact lenses prevents the cornea from getting enough oxygen and wearing them for too long increases the risk of eye infections.

Sleeping with contact lenses is not recommended.

5. While wearing contact lenses, do not rub your eyes. This can cause damage to your cornea, which may lead to serious damage to your vision and possibly a need for eye surgery. Take extra care if you do rub your eyes.

Here's a quick guide on how to put contact lenses in 2 easy ways!

Follow these tips and get the eye color that you wanted from Otakulens and Solotica lenses.

Shop yours now!
Leave a comment