Every year brings with it a plethora of new trends and new colors. Illuminating colors will rule the year 2021; that is for sure. And, if you ask us, we'd say, why not? After a year of continuous hardship, 2021 promises continuous challenges, but with new hopes and new aspirations. Let's make it worth it in every aspect -- because we can.
When talking about colors, how can we not talk about makeup? And when talking about makeup, an important part is the eyes. Don't you think? To glam-up your eyes, perhaps the most crucial part is the eye color. Even if you don't have the perfect eyesight, you can have the perfect shade of eye colors. Today's new normal is all about eyes. Make them worth it by adding color to all your days this year.
If you're wondering what colors to go with this year, you've come to the right place. In this blog, we have compiled for you a list of the most popular lenses of 2021. Let the glam-up begin!
When we say illuminating colors, we mean ILLUMINATE! It's safe to say that Desire Honey is the lightest shade on the list for 2021. The closest shade to the original color of honey, these light brown lenses make your eye look instantly captivating. They give a dimensional effect, and unlike most dull colors that dominated 2020, this color will definitely be your happy color the entire year
Otaku Lover Cloud is a magical, striking color that takes you to a land of wonders. It's the feeling of warmth, magic, love, compassion, and so much more captured in the color of these lenses. On darker natural colors, Otaku Lover Cloud gives you a greenish color outlook. It is a dramatic color and looks even more striking on almond-shaped eyes. Lover Cloud is just the shade to create a dazzling, romantic, and captivating look.
Our personal favorite, Smokey Greyyen has all you need to create a chic look in no time. It's one of those popular kids in the block who everyone loves almost instantly. A combination of green, brown, and grey colors, the Smokey Greyyen color gives you a hot look. The choice of fashionistas, this lens shade is based on ideology. It represents strength, beauty, and embracing yourself- the qualities of a brave, strong woman that you must carry into a new year.
The name Inspire Emerald says all you need to know for these lenses. An illuminating shade of green, these emerald lenses make you stand out wherever you go! They look great on darker shades such as brown eyes and perfectly complement darker shades. Stay evergreen, m'lady!
Have you ever seen those eyes which make you fall in love with the shade of them? Hell yes, Iris Blue Grey is just that color. A bluish-grey shade, this color will make you fall in love with your eyes- no kidding. Wearing blue in your eyes is the reason for not feeling blue! Say goodbye to the depresso hues of 2020, and say hello to the expresso hues of 2021.
Super comfy and super stylish, the Solotica Grafite is a combination of blue and grey colors with a ring on the edge. It has a grainy effect to it that gives your eyes an even prettier look. With Solotica Grafite you get the best of both worlds- a mesmerizing color with an added voguish texture. If you have round hooded eyes, these lenses are just what you need in 2021 for an instant eye makeover.
The most natural-looking and subtle color to sport in 2021, Nature Ocre is best for when you want a bright yet subtle look. It has a honey color that comes about as a combination of brown and hazel with a tinge of grey. With a new year, come new seasons, new trends, and new eye colors for sure! They give you a classy and elegant look. Wear these on, put on some eyeliner, and you are unstoppable!
Alas, the only hope we have is a combination of you getting the best of the best and that we helped you decide what color will make the most of your 2021. Our lenses last up to 6 months, which means the money you put into these lenses will surely pay off!
Excited to glam up for 2021? We sure are!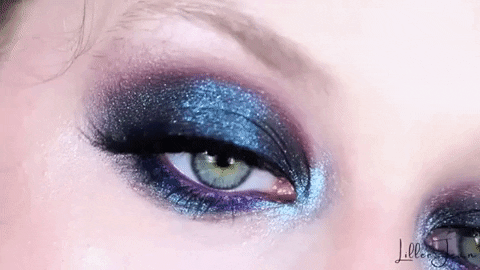 Let us know what color you went with and how it turned out.
And if you ordered the entire bundle, then comment below with your favourite color!
Until next time...
Yours truly.
Leave a comment